What Happens When They Find a World War II Bomb Down the Street
In German cities, it means alerts, traffic, evacuations, and at least a little anxiety.
I found out about the bomb down the street by text message on Tuesday at 4:22 p.m., just as I was locking my bike outside our son's preschool. It was a screengrab, actually: My wife had passed on a tweet from the Berlin police department with a photo of a huge archaeological excavation and construction site that we can see from our balcony in the center of the city.
"A World War II bomb was found today at about 11:30 during construction work on the corner of Grunerstr. and Juedenstr. Our colleagues have blocked off the area, the bomb squad technicians are on the scene." What, my wife wanted to know, were we going to do?
This question is not as unusual as one might think, at least in German cities and others hit hard during the war. Between 1940 and 1945, Allied forces dropped 2.7 million tons of bombs on Nazi-occupied Europe. That's about 1.25 million explosive objects in total—ranging from small incendiary charges meant to set fire to wooden buildings to multi-ton "blockbusters." An estimated one in five bombs dropped failed to explode, which translates to about 250,000 duds. Often, the explosive-packed shells penetrated several feet into the ground, and were later covered up by rubble and debris from other, more successful explosions.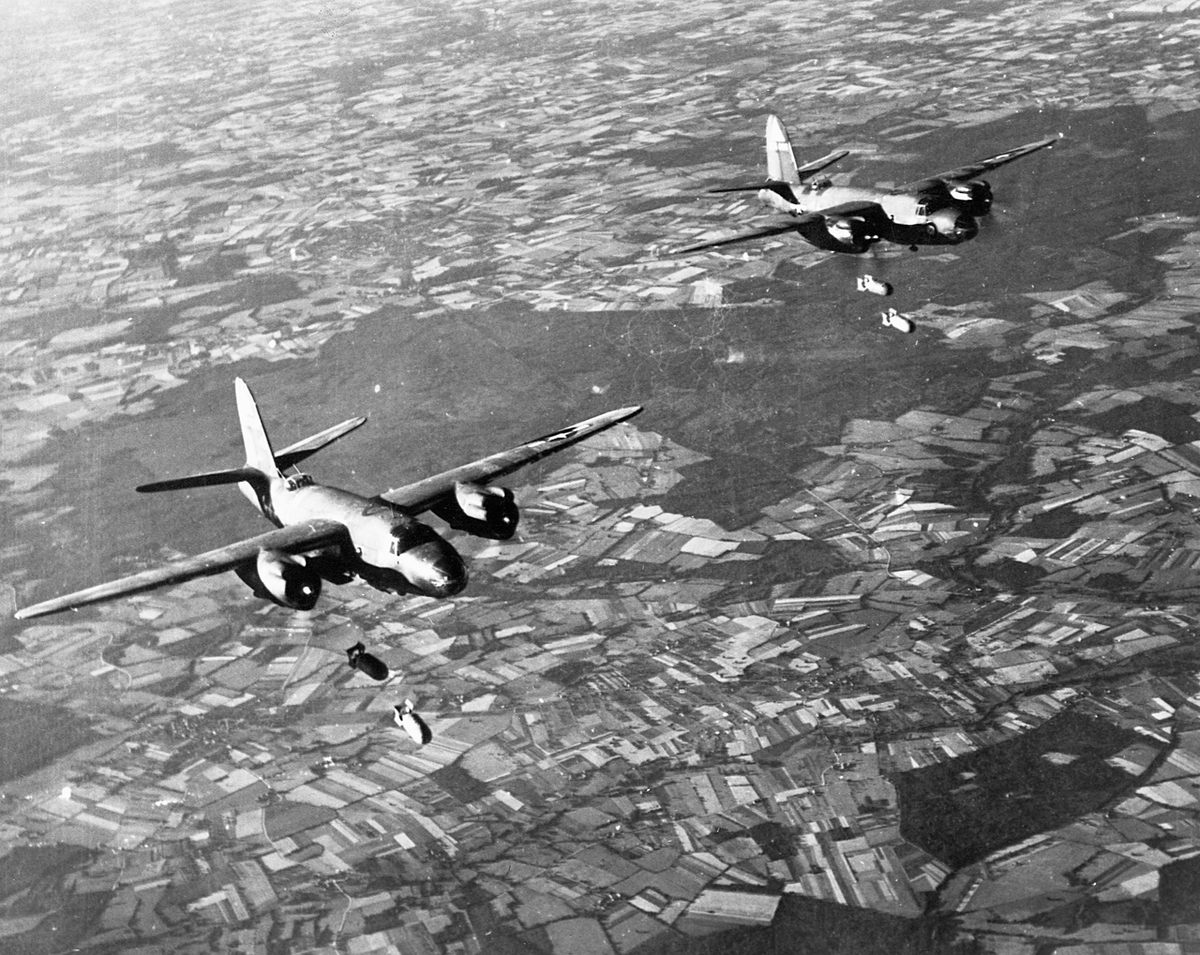 This means many German cities are, more or less, built on top of live explosives. Western cities such as Cologne, Duesseldorf, and Bremen, which are closer to air bases in Britain and full of industrial targets, were particularly hard-hit, and bombs regularly turn up there.
Berlin, then and now the German capital, was a major target, too. Since the war's end, more than 2,000 live bombs have been recovered here. Some experts estimate 15,000 more may remain hidden under the fast-growing city. In the surrounding state of Brandenburg, the scene of bitter fighting in the last months of the war, police deal with 500 tons of munitions each year.
On my way up the stairs to the preschool, I scanned the local news. No one seemed overly alarmed. Headlines focused on the impending traffic chaos, not the 500-pound bomb itself. The street that passes the construction site is one of Berlin's busiest, and nearby Alexanderplatz is a major transport node, with several subway lines and regional trains connecting in its multistory train station.
We had dinner plans and a babysitter on the way, and were going to see a drag show across town later that night. I was optimistic: As far as I could tell, only the building site itself had been closed off. Strapping my son into the box of our cargo bike, I told him we'd ride home and see what the situation was.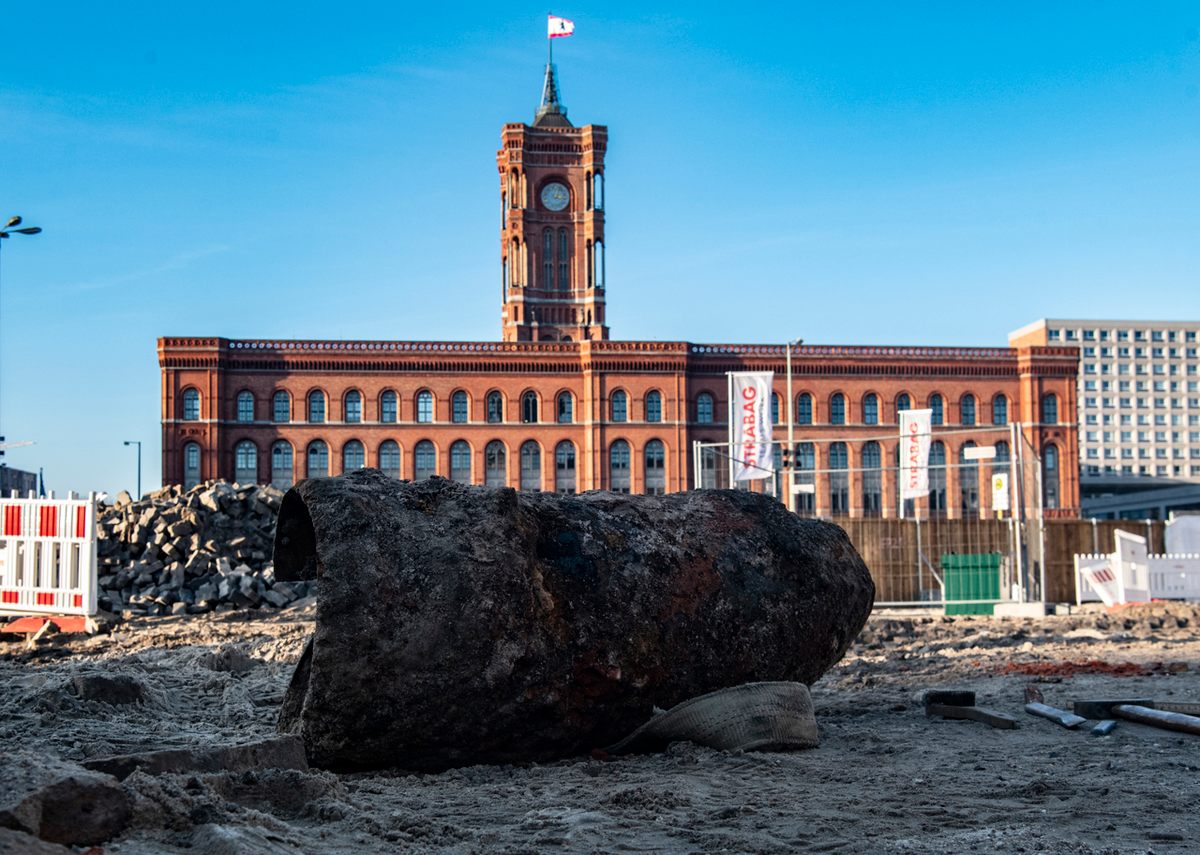 Thinking back on the whole thing a few days later, pointing my five-year-old in the direction of a live bomb was perhaps a sign I wasn't worried enough. Defusing all these weapons, it turns out, gets trickier with time. The TNT and other explosives used in World War II munitions have no known expiration date, and their fuses get more unstable as the materials inside—including 1940s-era plastics, capsules filled with acid, and complex mechanical timers—decay and rust.
But as we rode towards the apartment around 5 p.m., I saw neither police nor barricades. Our babysitter was waiting outside the building, and we all went upstairs. I grabbed an overnight bag and threw in some spare clothes, toothbrushes, and a Paddington Bear book. Just in case.
Within half an hour, my wife burst in with news. The police had tweeted again, this time with a map. The safety zone had been expanded to 300 meters, which included our historic neighborhood in the center of Berlin and Alexanderplatz, a massive, communist-era plaza that was the centerpiece of former East Berlin. Squinting unhappily at her phone, I saw a red line snaking right past our stoop. We'd all have to clear out while the bomb squad tackled the heavily corroded bombshell and its mechanical fuse.
Nach Beratung mit unseren Kriminaltechnikern wird ein Sperrbereich⭕️ eingerichtet, der für die Entschärfung evakuiert werden muss. Im erweiterten blaumarkierten Bereich bleiben Sie bitte in den Gebäuden und halten Sie die Fenster geschlossen.#Weltkriegsbombe in #Mitte pic.twitter.com/D6wP4FF5ay

— Polizei Berlin Einsatz (@PolizeiBerlin_E) January 21, 2020
Back on the cargo bike, my son and I stopped to talk with a police officer parked on the corner. "In a little while they'll start knocking on doors and going through with loudspeakers," he told me, leaning out of his window into the wintry night. "As soon as we've had time to clear everyone out they'll start working on the bomb—no way to know how long it'll take." We had a head start, then.
It was getting to be dinnertime, and we decided to take a chance on a nearby pizza place. The host shrugged when I asked if they were going to stay open. "Didn't they take care of that this afternoon?" he asked. "As far as I know we're out of the blast zone." Information, it seemed, was traveling slowly.
As we ate, our phones chimed periodically with updates from a WhatsApp group of neighbors: The loudspeaker trucks were outside, hotel rooms nearby were being hastily booked. Suddenly my wife pointed out the window: Police were stringing crime scene tape outside, blocking off the plaza. Our bike was parked on the wrong side of the red-and-white barrier.
I rushed outside to move it, briefly panicking the host, who thought I was trying to skip out on the check. After some fast talking, I was allowed into the closed-off, empty plaza to retrieve it. Soon I was rolling it back under the tape, past two amused young cops. "Go ahead, park it anywhere, just not in the danger zone," they called after me. Meanwhile, loudspeakers were blaring into the night: "This area is now closed because of a World War bomb found nearby. Please leave."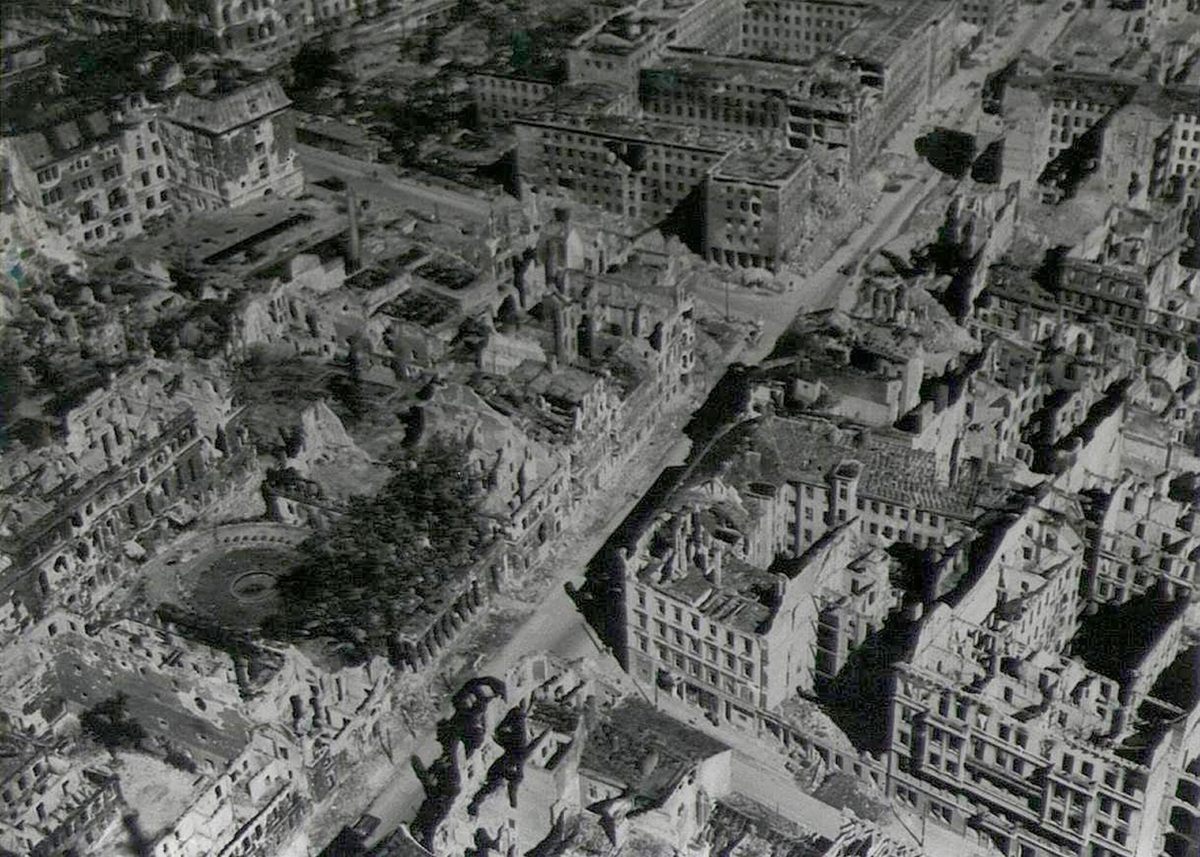 By 8 p.m., half the area had been cleared. Anyone who couldn't afford a hotel or find someone to stay with was taken to the cafeteria of a nearby municipal building. By then we were drinking wine with friends who had offered us their guest room. Our son, apprehensive at first about leaving home and Legos so suddenly, was excited about the unexpected sleepover. School night rules were forgotten, and we stayed up long past his bedtime.
Because it's 2020, we were getting live updates from the disposal scene via the police Twitter account. Once up close, the bomb squad discovered that the bomb was German, but equipped with a mechanical Russian fuse. In the final days of the war, it seems, the Red Army ruthlessly repurposed captured German munitions, arming them with Soviet detonators to rain German explosives down on the besieged German capital. Poetic justice. I poured another glass of wine.
At 9:38 p.m., another neighbor posted a message to the WhatsApp group: For some reason they'd decided to stay until police knocked on their door, and now they were on their way out. Altogether, 1,900 people had been cleared from their apartments, offices, and hotels in the space of a few hours. Bus lines were rerouted, traffic backed up, and subway service to the area canceled.
By German standards, all this was pretty minor. In 2011, an unusually dry summer revealed a 4,000-pound bomb in the middle of the Rhine River where it passes through Koblenz. Authorities hurriedly cleared 45,000 people out.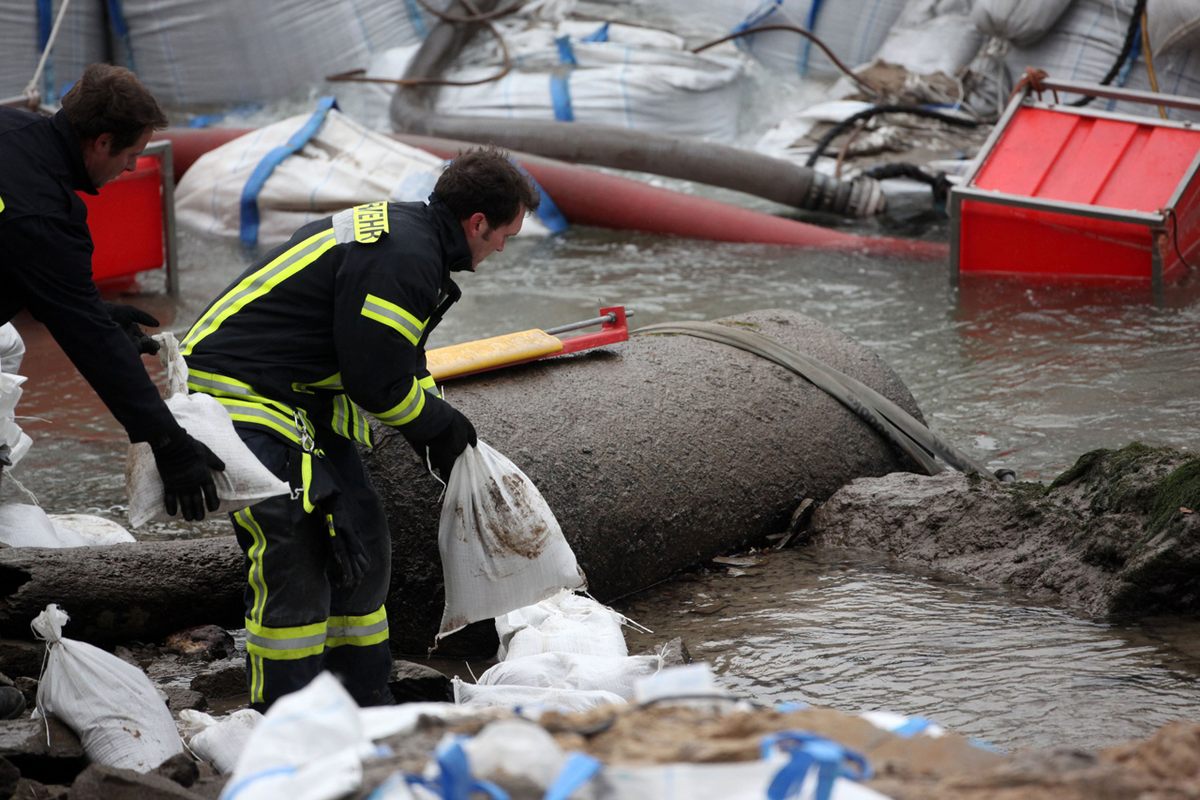 The threat is present and persistent enough that new construction projects often require permits from specialists, who sign off only after examining World War II–era aerial photography for signs of unexploded bombs. In 2017, authorities had to move 60,000 people out of central Frankfurt when a British bomb containing a 1.4-ton explosive payload was located based on aerial photos that had been taken from a spotter plane a few days after a raid. The logistics were daunting: The danger zone included two hospitals, 10 old-age homes, the city's police headquarters, the German Central Bank, and one of the country's national libraries.
Hell, our evacuation wasn't even the biggest to take place that Tuesday. Around the time the bomb down the street from me was uncovered, 10,000 office workers in Cologne were cleared out of the city center at mid-day while technicians defused an American-made 1,000-pounder. "Those of us in Cologne are pretty used to this," a police spokeswoman told the media dismissively afterwards. "We dealt with 25 bombs just like this last year alone."
Still, as I went to sleep I felt a weird rush, as though after 15 years of living in Germany and writing about the country's history, I had successfully completed a rite of passage. I was asleep around 11:45 p.m., when the bomb disposal technicians began their work. At 12:13 a.m., less than half an hour later, the device was defused. In the early hours of the morning it was transported to a forest on the edge of town, where it will be safely detonated in the next few weeks.
The next day, our son had something new to tell his friends at preschool. Meanwhile, our neighbors posted updates to the WhatsApp group one by one—and couldn't resist some commentary. "It was all a little over the top. Surely there are better ways to defuse bombs nowadays," one wrote. "So much work and effort, and not even a little bang." Berliners can be hard to impress.
You can join the conversation about this and other stories in the Atlas Obscura Community Forums.